2023 Award Winners

2022 Award Winners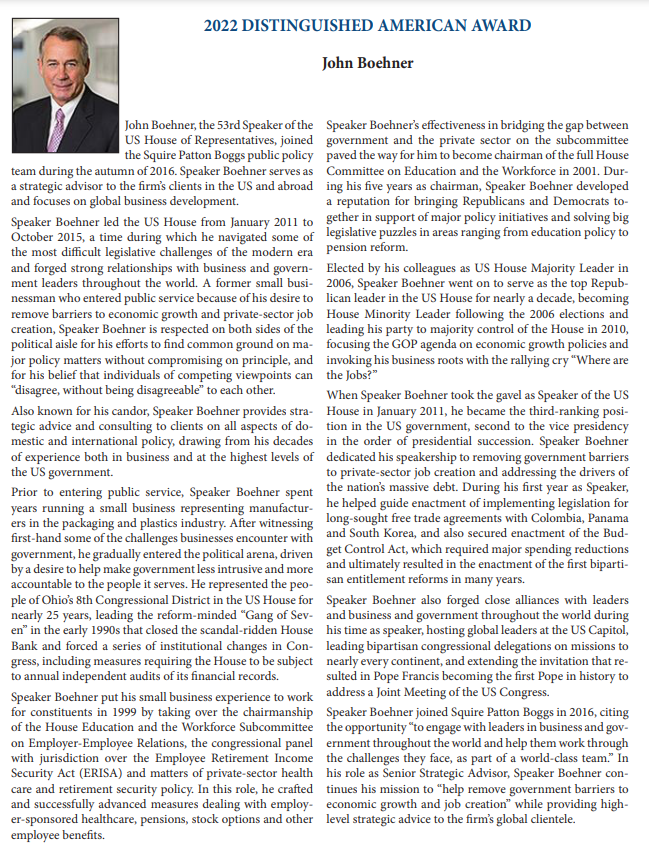 2021 Award Winners



2020 Award Winners
Mr. Jeff Heuerman: Legends Award Winner
Jeff Heuerman born (November 24, 1992) is an American football tight end for the Denver Broncos of the National Football League (NFL). Heuerman was an avid hockey player for eight years and spent one year in Detroit living with family and playing hockey for the Detroit Compuware team. He started playing football as a ninth grader at Barron Collier High School, Naples, Florida, where he also excelled in track and basketball. His teams won three district 3A titles in four years and he garnered all conference, all area and all district honors as a senior; his teams won three district 3A titles in four years, and he was named a three-star college recruit by Rivals.com. Heuerman was rated as the 18th best tight end prospect of his class.
Jeff attended Ohio State University where he played in 10 games as a freshman and 12 as a sophmore–including 9 starts. As a junior he averaged 17.9 yards per reception with 466 yards and 4 touchdowns. He was a captain of the Buckeyes 2014 National Championship team.
The Denver Broncos selected Jeff in the third round (92 overall) of the 2015 NFL draft. On February 7, 2016, his team won Super Bowl 50. Heuerman entered the 2018 season as the Broncos starting end and was named the team's Ed Block Courage Award winner.
Jeff is the son of Melissa and Paul Heuerman and has two younger brothers, Mike and Matt. His brother Mike played tight end at the University of Notre Dame. He currently resides in Denver with his wife, Hannah, and their new baby boy.
Mr. Dan Arment: Distinguished American Award
Dan Arment was appointed to President and Chief Executive Officer of Riddell and BRG Sports in June, 2016. Dan joined BRG Sports in 2001 and has held a number of leadership roles at both the brand and corporate level. Most recently, he served as Executive Vice President of BRG Sports, member of the BRG Sports Board of Directors, President of Riddell, and President of Bell Cycling Products. As a BRG Sports executive, he played a key role in several recent transactions including the acquisition of Wisconsin-based Kollege Town Sports.
Promoted to President of Riddell in June, 2008, Dan guided Riddell to unprecedented financial growth and market share totals. Under his leadership, Riddell changed the landscape of football and player protection through game-changing technologies that include innovative head impact monitoring, personalized head protection using 3D scanning technology, and a path to the next generation helmet. He continues to be responsible for expanding the brand's footprint in the sporting goods industry through increased e-commerce capabilities, a strong institutional sales model, maximizing key partnerships, and strategic acquisitions .Dan began his career with the Company as Vice President of Sales for the Mass Cycle Division at Bell Sports and quickly elevated in the organization to General Manager. He built a robust business model for the bike brand despite stiff market competition and developed strong relationships with key customers. Before joining the BRG Sports family, he served as the vice president of national sales for the Speedo Division of the Authentic Fitness Corporation and served in broad sales and consumer marketing roles with such well-known brands as Playtex, Mennen and Revlon.
Dan holds a bachelor's degree in political science from Colgate University, where he played football all four years.
Mr. Dave Wannstedt: Contribution to the Game Award Winner
A thirty-nine year veteran of the collegiate and professional coaching ranks, and key part of championship teams at both levels, Dave Wannstedt embarked on his journey into broadcasting in 2014, joining FOX Sports as a college football analyst. In addition to FOX College Football, Wannstedt can be seen covering college football on the Big Ten Network's "Big Ten Football and Beyond," and covering the National Football League on "FOX NFL Kickoff," "Pro Football Weekly," as well as Comcast SportsNet Chicago's "SportsNet Central: Inside the Huddle with Dave Wannstedt."
A three-year starter and team captain at offensive tackle for the University of Pittsburgh, Wannstedt was selected by Green Bay in the 15th round of the 1974 NFL Draft. He spent the 1974 season on the club's practice squad before pursuing a career in coaching. He returned to Pitt to accept a graduate assistant position before the 1975 season. During his four years there, the Panthers posed a combined 37-10-1 record, including a 12-0 finish in 1976 and the school's ninth National Championship. In 1979, he became the defensive line coach at Oklahoma State under Jimmy Johnson.
Following a three-year stint at Southern California that included a Rose Bowl victory, he was reunited with Johnson at the University of Miami in 1986 as defensive coordinator. Over the next three years, the Hurricanes ran roughshod over the rest of college football, posting a 34-2 record and winning the 1987 National Championship during a perfect 12-0 season. Powered by Wannstedt's intimidating defense, Miami's dominance sent shockwaves through the college football world. In February of 1989, Johnson was named the head coach of the Dallas Cowboys and brought Wannstedt with him as defensive coordinator. It took the staff just two years to turn around what was a 1-15 team during the 1989 season. The 1992 squad posted a 13-3 regular-season record and won Super Bowl XXVII 52-17, aided by a defense that forced a Super Bowl-record nine turnovers.
He left Dallas in 1993 to succeed the legendary Mike Ditka as the head coach of the Chicago Bears. He led the Bears for six seasons (1993-98). In 1994, he was named the NFC Coach of the Year by UPI and Football News. He finished his Bears career as the third-winningest coach in team history. In 1999, he reunited with Johnson in Miami as the defensive coordinator for the Miami Dolphins. The following January, Johnson retired from football, and Wannstedt was named the team's head coach. Under his direction, the Dolphins posted a 41-23 record over the next four seasons (2000-03), including playoff berths in both 2000 and 2001. He resigned in the middle of the 2004 season as the second-winningest head coach (.575) in franchise history, behind only legendary coach Don Shula. In 2005, he returned to Pitt as the football program's head coach. From 2005-10 he posted a 42-31 record, including 19 wins over the 2008-09 seasons, the second-most in the Big East conference over that span. He left Pittsburgh in 2010 and returned to the NFL, serving as an assistant for the Buffalo Bills (2011-12) and Tampa Bay Buccaneers (2013) before joining FOX Sports.
Wannstedt and his wife Jan have two daughters, Keri and Jami, and five grandchildren.
2019 Award Winners
Mr. Pete Dawkins: Distinguished American Award Winner
Pete Dawkins is Senior Advisor to Virtu Financial, the world's largest Electronic Market Making firm.
A 1959 graduate of West Point, Pete served for 24 years in the U.S. Army. During his military career, he commanded a company in the 82nd Airborne Division, led a battalion in Korea, taught at West Point, was a White House Fellow, and served as Military Assistant to the Deputy Secretary of Defense. After serving in Korea, he commanded the 3rd Brigade of the 101st Airborne Division, and was promoted to Brigadier General in 1981.
Pete holds numerous military awards and decorations, including the Distinguished Service Medal, the Legion of Merit with Oak Leaf Cluster, the Bronze Star for Valor with Oak Leaf Cluster, and three Vietnamese Gallantry Crosses. At West Point, Pete was First Captain of the Corps of Cadets, President of the Class of 1959, Captain of Army's undefeated football team and an All-American halfback. He won the Heisman Trophy as the nation's outstanding college football player. Selected as a Rhodes Scholar, Pete studied at Oxford University, and later received a Master's degree and a Ph.D. from the Woodrow Wilson School at Princeton University.
In 1983, following his career in the Army, Pete entered the world of business. He joined Lehman Brothers as head of the firm's Public Finance banking business, where he led a 3-year initiative focused on providing creative financing to meet the need to overhaul a significant portion of the physical infrastructure throughout the country.
After running in 1988 as the Republican candidate for the U.S. Senate in New Jersey, Pete moved to Bain and Company – a Boston-based strategy consulting firm – where he became the head of the U.S. consulting business. In 1991, he was recruited to become Chairman and CEO of Primerica Financial Services, where Pete assumed the high-profile role of the recently departed founder, and led the company for the next 5 years.
Following that, Pete held a series of executive positions in what became Citigroup. He served as Vice Chairman and EVP of Travelers Insurance, then Vice Chairman of the Citigroup Private Bank and, finally, Vice Chairman of Citigroup Global Wealth Management.
Pete remains active in a variety of national, community and philanthropic roles. His listing of Board service includes Iridium Satellite, LLC; Olatec Industries, LLC; Wharton Business School's Center for Leadership and Change Management; the Intrepid Museum; the Secretary of Defense Policy Board; the Boards of Trustees of the United States Military Academy, Hampton-Sydney College, Emory University Business School, and the Johns Hopkins School of Public Health.
Time magazine identified Pete as one of the "Top 50 Leaders I the U.S." Among his many awards for public service is the National Institute of Social Sciences Gold Medal Award for Distinguished Service to Humanity, the BENS Eisenhower Award for Distinguished National Service, and The National Football Foundation and College Hall of Fame Gold Medal Award. He was inducted into the College Football Hall of Fame in 1975, and West Point's Army Sports Hall of Fame in 2005. Pete was selected in the inaugural class as a Distinguished Graduate of the United States Military Academy and, in 2006, was recognized by the Horatio Alger Association by receiving its Distinguished American Award.
Pete has one adult daughter, Noel, and six grandchildren. His wife of 55 years, Judi, and son, Sean, passed away in 2017 and 2007, respectively.
Colonel Bart Weiss: Legends Award Winner
Colonel Weiss is the Director of Athletic Operations at Community School of Naples (CSN) in Naples, Florida. He retired from the Air Force after 29 years of service as a full Colonel in April of 2015. Colonel Weiss served as Vice Director of Athletics, United States Air Force Academy, Colorado Springs, Colorado. As Deputy AD, he assisted the Athletic Director in operating a budget of $35 million, directed a Division I NCAA athletic department.
Colonel Weiss was born in Muskegon, Michigan and is a 1986 graduate of the U.S. Air Force Academy. He earned a Master's of Science from Marymount University in 1998 and graduated from the U.S. War College Carlisle Barracks, PA in 2006 with a Master's in National Security Strategy. He was selected as Sporting News NCAA College Football player of the year in 1986, Runner-up Davey O'Brien Award winner as best Quarterback in the Nation, Western Athletic Conference Player of the Year in 1985, and is a Hall of Fame inductee into the Colorado Springs Hall of Fame as a member of the 1985 Air Force Academy football team, the United States Air Force Academy Hall of Fame Class of 2015 and the Independence Bowl Hall of Fame Class of 2000.
Colonel Weiss served as Commander of the U.S. Air Force Academy Preparatory School. He also served as Vice Wing Commander and 22nd Operations Group Commander at McConnell AFB Kansas providing all-weather, in-flight aerial refueling for the United States and allied military aircraft worldwide. He was a qualified Joint Specialty Officer (JSO), served as aide-de-camp for two 4-star Flag Officers and served as the Liaison for the Superintendent and official U.S. Air Force Academy representative to Congress, the Office of the Secretary of Defense, the Air Force Secretariat, and the Air Staff. As Chief, Strategic Plans and Policy, Total Force Integration Directorate, Deputy Chief of Staff for Strategic Plans and Programs, Headquarters United States Air Force, he oversaw the development, advocacy and leadership of all strategic plans and policies with respect to the implementation of Total Force Integration concepts, initiatives, and policies for the Air Force. He served as Vice President Gore's pilot on Air Force Two and spent one year augmenting Air Force One.
Mr. Robb Mackett: Contribution to the Game Award Winner
Robb Mackett is a football official and currently the President of the Greater Naples Officials Association (GNOA) which serves to officiate thousands of games in eight sports for Collier County High Schools, Middle Schools, and Youth Leagues. He is also the Greater Naples Officials Association Football Assigner.
In an era of declining numbers of sports officials nationwide, he is dedicated to seeing Collier County sports officiating flourish with the GNOA motto of "Recruit. Train. Develop." He is passionate about officiating and its development locally.
Robb helped initiate the development of a High School Officiating Class, the only one of its kind being offered this year in the State of Florida, at Golden Gate and Palmetto Ridge High Schools, which is being commended by the Florida High School Athletic Association.
Robb owns and operates Blue Heron Realty of Naples for twenty years with his wife of twenty six years, Lea. They have one lovely daughter Savannah.
2018 Award Winners
Mr. Charlie Weatherbie: Contribution to Amateur Athletics Award Winner
Charlie Weatherbie has been a college football coach for 30 years. His last 17 were as Head Coach for such prominent programs as the United States Naval Academy, Utah State University and the University of Louisiana-Monroe. "Coach Charlie" led all three universities to attendance records, conference championships and bowl games. Many of his players went on to careers in the NFL and CFL.
Weatherbie was an All-American high school quarterback, team captain and an honors student. After retiring from coaching he has had various leadership positions in charitable organizations including his current role as Regional Director of Southwest Florida Fellowship of Christian Athletes. Coach Charlie presently resides in Naples, Florida where he remains active in the community.
Sheriff Kevin Rambosk: Distinguished American Award Winner
Kevin Rambosk is a graduate of the FBI National Academy, Class 172. He holds a Masters Degree in Business Administration from Nova University, a Bachelors Degree in Public Safety Administration from William Patterson University as well as an Associate of Arts and Science Degree in Police Science from Bergen Community College.
Sheriff Rambosk has been serving the Collier County Sheriff's Office as Sheriff since 2009. Prior to that he held other positions such as Chief of Staff, Sheriff-Elect, Executive Officer, Under-Sheriff, the Second-in-Command of the CCSO, and Chief of Operations. He was also Captain of the Organized Crime Division, Naples City Manager — appointed in November 1999 and retired from the City of Naples in 2003. Kevin was the Chief of Naples Police and Emergency Services — appointed to Naples Chief of Police and Emergency Services in 1995 after joining the City of Naples Police Force in 1978. He has also served as Assistant CIty Manager — appointed Assistant City Manager in 1993, Interim Director of Community Services — selected Interim Director of Community Services in 1991. Kevin has been a police officer for over 20 years, joining in 1978 and promoted through the ranks to Captain of Patrol Operations.
Besides his duties, Sheriff Rambosk has also served in many public service positions including but not limited to Midland Park Civil Defense, Midland Park Ambulance Corps, Midland Park Civil Defense Fire Department and Ridgewood Police. He was also a reserve for 10 years and commits his time to many community service projects such as the Florida Sheriff's Association Board of Directors, Collier Senior Resource Center Board of Directors, The Shelter for Abused Women and Children Board of Directors, Greater Naples Chamber of Commerce Board of Directors and as a past member of the Leadership Collier Board of Directors.